Visit the Ilion Free Public Library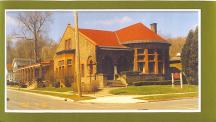 Located at 78 West Street in the Village of Ilion, the Ilion Free Public Library has something to offer people of all ages.Please click here to be taken to the library's website.For upcoming events throughout the summer please.




Thank You
Annually in late spring, members of the Ilion Garden Club, complete a planting project in front of the Village's municipal building located at 49 Morgan Street.  These plantings provide a wide variety of colors and create a  great blanket of blooms throughout the summer and early fall months.  We thank all those who took part in this effort at the municipal building and as well for all the efforts of the Garden Club throughout the Village.



Ilion Veterans' Memorial Auditorium Applications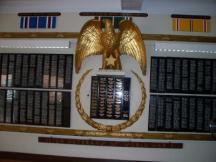 The Village of Ilion will be updating the Ilion Veteran's Memorial Auditorium twice a year. One- for Veteran's Day and the other for Memorial Day. To add your name or the name of a veteran, applications are available at the Village of Ilion Municipal Building or by clicking here. The completed application must be returned to the Municipal Building along with a copy of the applicant's DD-214. Deadlines for applying: For Memorial Day inclusion applications must be received by May 1st; For Veteran's Day inclusion applications must be received by October 1st.
The veteran also, must be or have been a resident of the Village of Ilion or surrounding area for at least five (5) years.
The Ilion Veterans' Memorial Auditorium was remodeled and upgraded in 2003. The names placed in these frames will be a lasting memory for all that served during the various campaigns. It will, as well, be a lasting memory for family members and residents. Each name represents all of the men and women who served in harms way, to provide the Freedom that we all enjoy today.   Veterans from World War I, World War II, Korea, Vietnam, Persian Gulf, Global War on Terrorism and Peace Time campaigns may apply. Deadlines are firm.